Explosion Proof Convection Heaters for Hazardous Locations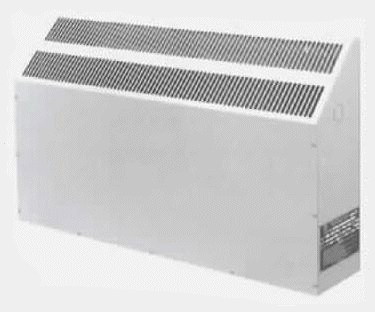 FEATURES:
.

Designed for indoor applications,such as Battery Storage, Chemical Plants, Grain Elevators, Paint Sraying,etc.
Sloped Top to prevent anything from being set on top of the unit
Rugged-Built to Last


Class 1, Group BCD, Division 1
Class 2, Group EFG, Division 1
Rated T2A - 536 deg F
OPTIONS:
.
Heating Units from 1.8 to 7.5 KW:
| Model | BTU | Watts | Voltage | Phase | Amps |
| --- | --- | --- | --- | --- | --- |
| MMI452F0320182B | 6,000 | 1.8 | 115 | 1 | 15.0 |
| MMI452F0320182J | 6,000 | 1.8 | 230 | 1 | 7.5 |
| MMI452F0320182U | 6,000 | 1.8 | 480 | 3 | 2.2 |
| MMI452F0330362J | 12,000 | 3.6 | 240 | 1 | 15.0 |
| MMI452F0330362U | 12,000 | 3.6 | 480 | 3 | 4.3 |
| MMI452F0340752J | 25,500 | 7.5 | 240 | 1 | 31.3 |
| MMI452F0340752U | 25,500 | 7.5 | 480 | 3 | 9.0 |
Instalation Information:
| Model | Height | Width | Depth |
| --- | --- | --- | --- |
| 1.8 KW | 16.0" | 26.0" | 8.0" |
| 3.6 KW | 16.0" | 39.0" | 8.0" |
| 7.5 KW | 16.0" | 67.5" | 8.0" |